The Penarth Practice is a dedicated team of Clinical Hypnotherapists & Solution Focused Psychotherapists registered with the NCH (National Hypnotherapy Council) and the AfSFH (Association for Solution Focused Hypnotherapists).
We are also DBS / CRB checked and certified to work with children under 16, adults with mental health and learning difficulties, older people and others who may be considered vulnerable.
Gareth Strangemore-Jones and Enfys Jones trained at CPHT (The Clifton Practice Hypnotherapy Training College in Bristol), with the eminent and world-renowned pioneer of this highly-effective therapy, David Newton, DHP FAPHP MNCH MNCP SHS SQHP Sup Hyp and Susan Rodrigues DHP LHS LNCP MNCH (lic) MAPHP.
The Clifton Practice Hypnotherapy Training College is recognised by the British Government and by national and international academia as the world's leading-edge training centre of excellence in Solution Focused Clinical Hypnotherapy.
Both Gareth and Enfys have the "Gold Standard" DHP (Diploma in Hypnotherapy Practice as verified by the NCH (National Council for Hypnotherapy) and the evidence and research-based DSFH (Diploma in Solution Focused Hypnotherapy) from CPHT.  
Gareth and Enfys both undertake regular Supervision and a range of Career Professional Development courses, which count towards Advanced Qualifications.
They were also among the first to qualify with an extra Diploma in Medical Hypnotherapy from CPHT, enabling them to work in a medical hospital environment.  Indeed, Gareth and Enfys work at Marie Curie Cancer Care Home in Penarth working with patients undergoing Chemotherapy and Radiotherapy as well as end-of-life Palliative Care patients.  They also help the families, loved ones and carers of cancer patients through the issues and challenges that may arise.
Our fields of interest include Neuroscience (the study of the brain), Neuroplasticity (how we can literally change our minds), Psychoneuroimmunology (how the mind can affect all aspects of health and be affected by our physical health) and Epigenetics (the study of biological mechanisms that will switch genes on and off). Breakthrough research is now proving that even with physical ailments, we are less controlled by our DNA Genes than was once believed. Environment and Consciousness are more of determining factors than previously understood, and it is Consciousness and our Subconscious programmes that we work with in Clinical Hypnotherapy and Solution Focused Psychotherapy!
Enfys Jones
BA (Hons), PGCE, RDM5, PRM, DHP, DSFH, CPDMH, AfSFH, NCH
Enfys worked for twenty years as a Contemporary Dancer, Singer, Actress, Choreographer, Tutor and Director under her Equity stage name of 'Pebs'.
From an extensive résumé, contracts with the most prestigious organisations include The Royal Welsh College of Music and Drama, Welsh National Opera, Diversions (Wales' National Dance Company), The Sherman Theatre, St. David's Hall, BBC, HTV and Channel 4. An eclectic range of projects varied from film to live theatre, outside performance and light entertainments and pantomime. She directed her own Arts Council funded company, Yellow Label Dance Theatre Company, based at Chapter Arts Centre and toured Great Britain and Ireland.
She also toured extensively with various independent multimedia companies and projects around Europe. Work includes, Wembley Arena dancing with Hawkwind, The Municipal Theatre in Amsterdam with Nigel Charnock and Company, The Tramway, The Place, The Barbican, Queen Elizabeth Hall, Munich's Muffatwerk and The Lorient Celtic Festival with Moving Being.
She was lead singer at The Shaw Theatre and Bracknell Jazz Festival with The Gavin Bryars Band and was the singing fairy suspended over Queen's Street to light Cardiff's Xmas Lights.
Utilising her cross-discipline performing skills, she enjoyed an array of work genres including voiceovers for TV, lead singing in bands, circus and role-play and character work theatre-in-education projects. During this time she became Tour Manager and administrator for Welsh Independent Dance at Chapters Arts Centre and India Dance Wales.

A decade of primary school teaching followed, throughout which, she developed a specialist interest in special needs education. She combined her media background with her teaching skills and became music, English, arts and dance curriculum leader, keenly conveying and expressing learning through creative and positive outlets.

A consistent fascination in mental health throughout earlier arts projects and from observation during her school career nurtured a natural steer towards her true vocation, the healing arts. Her background as a professional multimedia performer had ignited a passion for body and mind energy work and her special needs experience had seeded the pathway to learn more to help individuals, so she pursued further training to master empowering self-healing techniques.
She undertook commercial work as a Makeup and Hair Artist at Revolve Photographic Studio, a therapist at St David's Marine Spa and a beautician at The Vale Resort Spa to facilitate this transition. She then opened Enfys Studio Health Centre and practised Advanced Clinical Reflexology and Sportsflex (Centralia Reflexology Mastership Level 5), Reiki and other complementary therapies.

Enfys has vast experience working as an onsite-therapist, reducing stress and increasing productivity in the workplace with many companies such as British Gas, Admiral and various media organisations.

While working with clients suffering from brain-related issues, her research drew her towards Clinical Hypnotherapy and Solution Focused Psychotherapy as a highly effective and enjoyable healing programme. She studied at the ground-breaking and cutting-edge training centre, The Clifton Practice, with the eminent David Newton. Her advanced studies cover medical and hospital techniques utilising knowledge from the latest neuroscience and cutting edge practice.
She founded The Penarth Practice with her partner, Gareth Strangemore-Jones where they practise Clinical Solution Focused Hypnotherapy. They deliver palliative care for Marie Curie and provide subsidised classes for young sportspeople.
They have since developed their company, combining their skills still further by creating Lightbulb Solutions Group, which harnesses their specialist Hypnotherapy, Psychotherapy and teaching skills in the specific key areas of sport & performance (Lightbulb Performance Solutions), education (Lightbulb Education Solutions), workplace training (Lightbulb Training Solutions) and presentation, speaking and seminars (Lightbulb Transformation Solutions).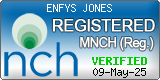 Gareth Strangemore-Jones
NCTJ, MSC-CPA, PGCE, FFSE, DHP, DSFH, AfSFH, NCH, CNHC
A PGCE FE trained teacher of adults, Gareth has taught Journalism, Marketing, Media Studies and The Music Industry at Neath College, Cardiff University and Brunel University and has delivered in-house and bespoke training for a number of multi-national and local businesses.
He has held interactive multimedia workshops at international events and conferences, including media production for Positive TV and event production and promotion for the launch of Planet Earth Trust's Ecocide Campaign at Klimaforum'09 during The COP 15 UN Climate Conference in Copenhagen in 2009. Gareth helped produce and promote The Great Shift Conference in Perpignan in 2010. He has also spoken at or held workshops at many of the best British music festivals, including at Glastonbury Festival, Boomtown Fair, Bestival, Glade, Lovebox, The Big Chill, Waveform and Sunrise Celebration.
Gareth's background includes media, marketing, communications and events. He currently writes for Hypnotherapy Today and Quantum News and writes for, edits and makes films with Worldshift Media. Gareth has promoted multi-national companies, academic institutions, local and central government bodies.
Gareth was PR Consultant and then Head of PR for Brunel University, helping them through a difficult transitional phase of development. In the commercial sector, Gareth helped launch Windows XP for Microsoft and conducted global PR campaigns for tech giants Sony, Real Networks, Packard Bell and Freeserve. He was Pan European Press & PR Manager for the largest shipping company in the world (MOL) and also for PANYNJ (The Port Authority of New York & New Jersey).
For NGO's, charities and social enterprises, Gareth has raised significant funds and awareness. He set up Tsunami Relief the day after The Boxing Day 2004 disaster in SE Asia and initiated the huge fund-raising concert at Cardiff's 65,000 capacity sell-out Millennium Stadium, which featured Eric Clapton, Jules Holland, Badly Drawn Boy, Keane, Snoop Dog, Feeder, The Manic Street Preachers, Lulu, Charlotte Church, Catherine Jenkins and a host of other stars to raise more than £3million on the night and to raise awareness for the ongoing efforts of Oxfam and the DEC (Disasters & Emergency Committee).
He initiated and helped Tsunami Relief forge strong links with Rotary International and Rotary GBI (Great Britain & Ireland), who raised and delivered more than £24 million of disaster aid. Gareth held a press conference to launch Tsunami Relief's Ecoshelter campaign at The Rotary International Convention in Salt Lake City (2007), speaking straight after Bill Gates (Snr) announced that Rotary had effectively halted the global Polio epidemic. He went on to help Ecoshelter deliver leading-edge sustainable building and disaster relief training programmes to Engineers Without Borders, The Scouts (British and International) and to African development charities and social enterprises. The classes he organised at The World Scout Jamboree (2007) won awards for their interactivity and for their innovation.
Gareth is a member of The Club of Budapest, an international think tank on how we transition to a peaceful and sustainable future. Honorary Members include HH The Dalai Lama, Mikhail Gorbachev, Dr Ervin Laszlo, Barbara Marx Hubbard, Archbishop Desmond Tutu, Paolo Coelho, Deepak Chopra, Peter Gabriel and Bianca Jagger. He was launch manager for The Club of Budapest's Worldshift 2012 campaign at The British Museum on 9/9/9 when actress Rulka Lenska gave the first public reading of The CoB Worldshift Declaration of Global Emergency, an initiative adopted and adapted by hundreds of international NGOs and campaigns. Gareth initiated and supported Worldshift's participation in the global "Shift" broadcast that reached more than 100 million people on the weekend of 21/12/12. He was named "Intelligent Optimist of the Year" by ODE Magazine for his work with Worldshift Media promoting Peace, Justice, Sustainability and Social Enterprise.
He has two children, Amora (aged 12) and Tommy (aged 10) who both attend the "Brain Training" classes with Lightbulb Performance Solutions to support their ballet, dance, football, tennis and cricket development.
Gareth is also a Reiki and Quantum Healing Master and founded The Penarth Practice and The Lightbulb Group with his partner, Enfys Jones.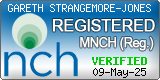 FOR A FREE TELEPHONE CONSULTATION, CALL US NOW ON 02921 409218
We can help you not just to get back on track, but to stay on track!
Clinical Hypnotherapy is the single most powerful psychotherapeutic tool for Stress, Anxiety and Depression.
For a full list of issues and challenges that Clinical Hypnotherapy can help, click here.
TO SEE OUR AVERAGE CUSTOMER PROGRESS CHARTS, CLICK HERE.
THE PENARTH PRACTICE HOLDS CLINICS AT
Enfys Studio Health Centre, Redlands Doctors' Surgery, Mayberry Pharmacy, Marie Curie Cancer Care Home & Vale Sports Arena.
We also work by Skype, Zoom and telephone, so you don't have to come to a clinic in Penarth or even leave your own home!
Gareth & Enfys have worked with many interesting companies and organisations too. For more information, click here.
For more information or to book now, call 02921 409218.
A 48 HOUR CANCELLATION POLICY APPLIES